Optimize your Project's

Infrastructure in Minutes
Optimize the management of your IT infrastructure with our platform, offering an agile, secure, and scalable solution. Gain greater control over your technological resources and maximize your savings.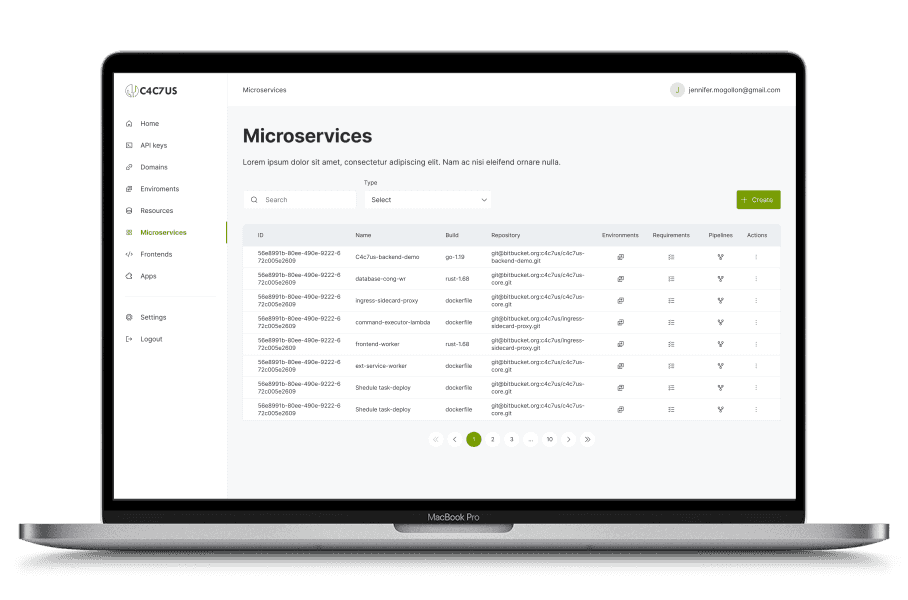 Know the advantages

of a
high-performance infrastructure

Connect your cloud account

Expanded support
capabilities

Save on AWS service costs

Accelerate time to market
Our numbers

reveal
more
about us
Build quickly with our agile
infrastructure services
Domains
Effortlessly link domains and certificates.
Environments
Create multiple environments, ensuring the security, scalability and evolution of your architecture.
Backend
Our platform effortlessly builds and manages your HTTP services, workers, lambdas, and scheduled tasks, propelling your organization
Resources
Effortlessly create and manage resources such as databases (RDS), storage buckets (S3), virtual private networks, elastic file system (EFS), documentDB, Postgres, MySQL, Kafka (3MSK), OpenSearch and more.
Frontend
Deploy your websites, bolstered by a CDN for performance, speed
Languages and frameworks for easy development
Simplify your infrastructure setup in aws and
build a faster DevSecOps process

for your organization















The architecture

you can create

You can use the above services to build everything from monoliths to microservices-based and serverless architecture
Scheduled Task

Lambdas
Frontends